Some more film that I digitized while I was bored at work. This time they're pictures I shot during the blizzard back in February. I never wound up making prints of any of these in the darkroom and I'm not sure why. I think they just never really fit with what I needed for my projects. But I like them, they're fun.

I had actually posted the digital pictures pretty promptly at the time here! FILM MAKES IT LOOK SO MUCH MORE KVLT LOL.

Here's another comparison: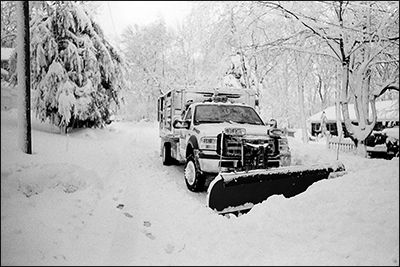 What's kind of funny is that the digital photos are still so white from all the snow and there really wasn't much color in them anyway. I processed them to be a bit blue/pink just for atmosphere but that's it. So this was interesting. Still the film is quite grainy. SO GRIM.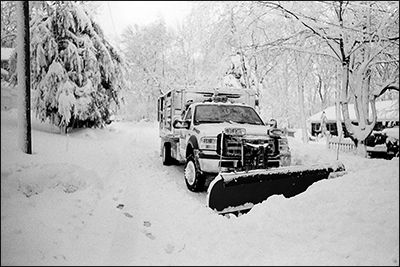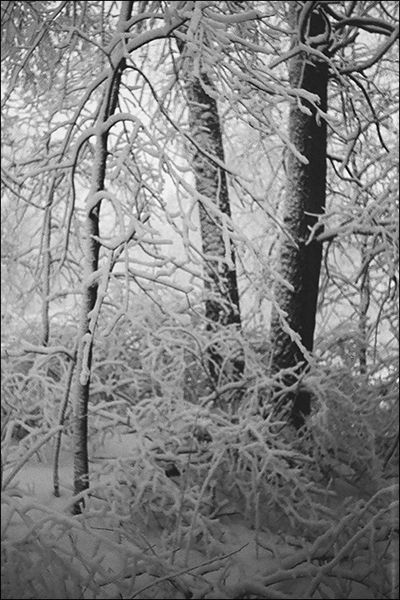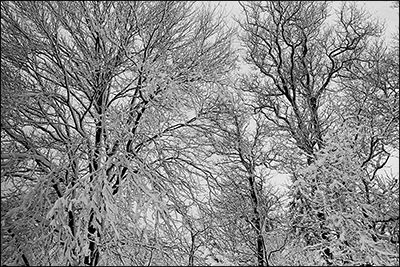 UPDATE ON THE PHOTOBUCKET FRONT: I decided to stick with it for now because UGH IT'S STILL THE MOST CONVENIENT ONE WHICH IS REALLY DISHEARTENING. It fits my needs the best even though it annoys the fuck out of me, like, the ads with sound that you can't mute. And the fact that it TAKES MY PHOTOS OUT OF ORDER WHEN I UPLOAD THEM which really really fucking irritates me because I have all my files named by ordered numbers. =( But still, I shopped around for other hosting services and the thing about Photobucket that I love/need is that you can copy the URL's/HTML codes without opening each picture individually. I'm still pissed off that they disabled one-click copying but I mean the ctrl+c won't kill me. =( If anyone finds a hosting site with this model please let me know, I've been looking around and nothing's doing it for me! =(